Crete is the largest island in Greece and the twelfth largest island in Europe. In terms of area, its size is around one-third that of Sicily, the largest island in the Mediterranean Sea. From one of Crete's well-known beaches, Balos on the west, to Vai on the east, it takes around 5 hours to travel the 340 kilometers from one side to the other. This is a result of the island's form, which is extended from East to West. The Libyan Sea and the Aegean Sea are effectively divided by Crete.
With a population of over 800,000, Crete is the Greek island with the most residents. In general, 70% of all the most popular places to go in Crete are all west of Heraklion. This means that, wherever you decide to stay, you wont need to ever travel for more than 3 hours one way, worst case scenario. If you were to decide on a base with the intention of travelling around the island, then Chania, Rethymno or Heraklion would be the best cities to stay.
How to get around Crete – the biggest Greek island
Renting a car
By far the most convenient method to tour Crete is to rent a car. The most popular attractions, cities, and beaches are scattered around the island, so renting a car allows you to see places like Elafonnissi on the southwest coast and Balos lagoon on the northwest coast. Also you will appreciate the comfort of being able to make your own schedule. If you don't want to rent a car for the entire vacation, renting one for a few days may be an easy and cheap enough option.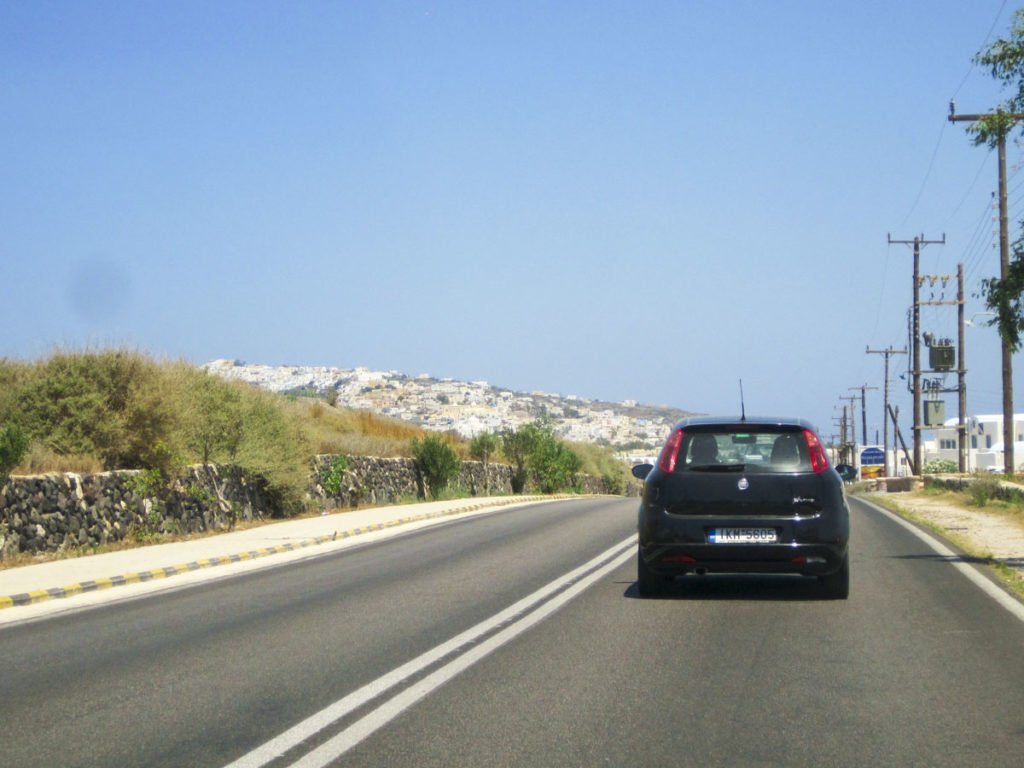 Visit and stay at the venetian harbours and old towns of Rethymno and Chania. It is also possible to visit for half a day to a day in between with the freedom of car rental. Scooters and ATVs are also available but not easy for longer excursions as destinations are limited and you are not fully covered nor sun protected. These models are suitable for short rides and tiny islands (such as Santorini), but not for Crete.
Here are my advice for hiring a car in Greece.
Taxis
Taxis are available on the island, but as with lots of places, shady taxi drivers abound, looking to make a quick buck off unsuspecting tourists. That isn't to say you shouldn't take taxis; they can be quick and provide inexpensive, short rides. Just make sure you have a person you trust or agree on prices ahead of time and get a feel for prices from places like airports and hotels. As an example, a taxi ride from Heraklion to Rethymno should cost around €90. The journey from Heraklion to Chania will cost around €170. As a result, you avoid long-distance taxi rides and instead opt for car rentals.
Taking the bus
KTEL is a bus company that operates throughout Greece and the Greek islands. They also provide a regular and extensive service in Crete. All of the popular routes along the North Coast are covered and run at least every hour. Airports, ferry ports, major cities, and prefectures are some examples.
Smaller towns and villages, as well as popular beaches such as Elafonisi, Fallasarna, and Balos (via Kissamos port), are also served, as they are historical sites. These buses, too, run on a daily basis, albeit less frequently than the services between major cities.
Less popular sites or beaches may have less frequent service from the major cities. Overall, Crete has a thriving economy that is well served by an extensive bus system. Find timetables, booking options and information from KTEL here.
Other transport options
Aside from driving or taking the bus, you could consider private transfers or hiring taxis for the day. There is also the option of ferry hopping from place to place around Crete's inviting coastline. There are plenty of pretty seaside towns and well known beaches to explore this way. For example, the ferry from Kissamos will take you to Balos lagoon. This way you can avoid the bumpy dirt road that leads there and instead the lagoon will be unveiled from as you sail around the peninsula. This way you will also enjoy the Gramvousa island. One more advantage is that the ferry from Kissamos to Balos gives you safety on your car rental from any damages that might occur on the bad road of Balos
Where should you stay in Crete – the largest Greek island
Crete has four major cities, all of which are on the north coast. Heraklion, the island's capital, is located in the center of the island. The main ferry port is located here, and boats sail to the Dodecanese to the northeast and the Cyclades to the north. If you plan to visit more than one island and do some island hopping, Heraklion is a good place to start. Here is also one of Crete's two international airports.
Chania is Crete's second largest city, and it has the second international airport. It is located on the island's north western coast, on the peninsula. Many visitors choose to stay here because of its picturesque Venetian harbor, charming old town, and proximity to three of Crete's most popular beaches, Elafonissi, Fallasarna, and Balos which are all usually very crowded during summer season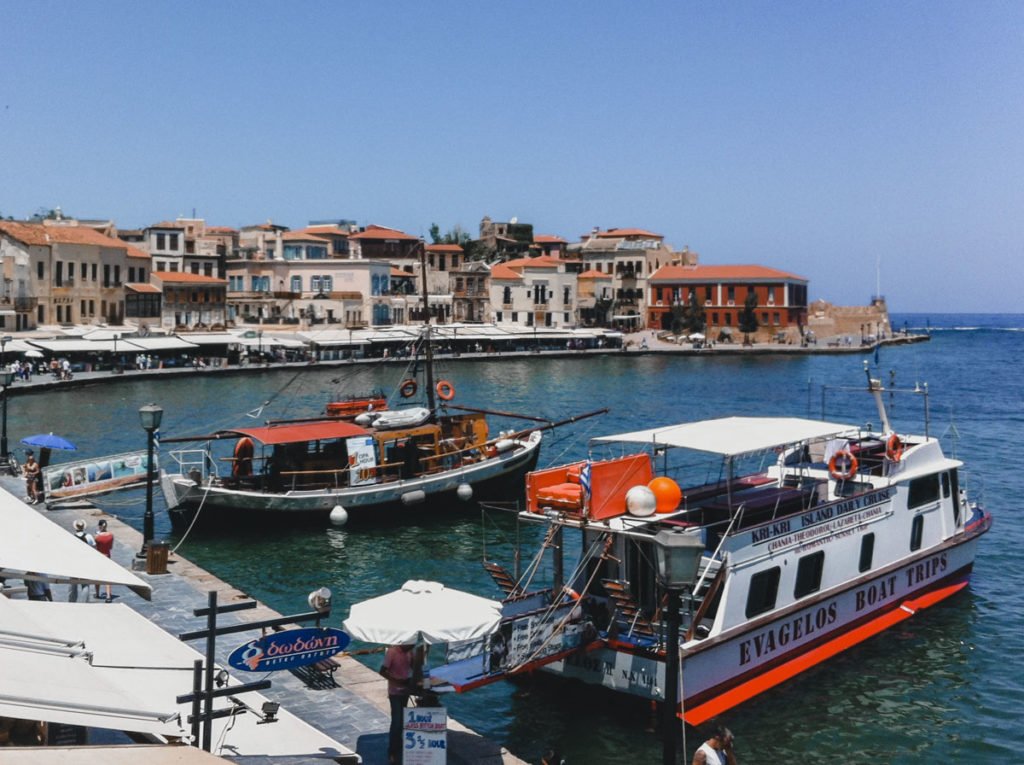 Rethymno, located halfway between Heraklion and Chania, is Crete's third major city. It, too, has a Venetian harbor and is one of Crete's best preserved old towns. The city is dominated by the impressive Fortezza castle, which was built in the 16th century. Its estate provides beautiful views of the city and port.
If the hustle and bustle of the city, both old and new, isn't for you, Crete has a plethora of seaside villages and resorts that cater to tourists. Matala, Paleochora, Agia Galini, Sitia and Ierapetra are all popular with tourists from all over Europe and the world. All these towns have a laid-back vibe, with some better suited to families and others to sight-seeing.
What to do in Crete – the biggest Greek island
Sites and Cities
The Minoans, Europe's first advanced civilisation, arrived in Crete in 2700BC. As a result, Crete has a long and rich history dating back millennia, with ancient sites, ruins, and reconstructed medieval and Venetian cities and towns to prove it. The island is dotted with structures and fortifications from various eras and rulers.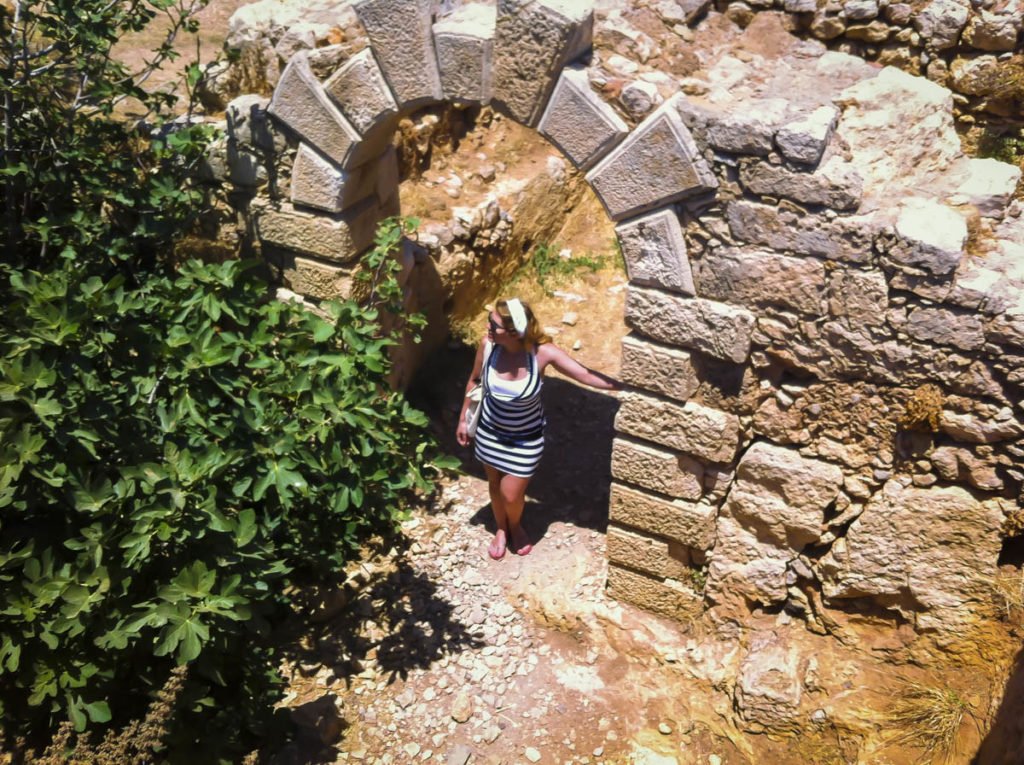 You can see and feel the true character and history of Crete by spending an afternoon wandering the old towns of Crete. This is now reflected in its traditions and culture. Not only should you visit its Venetian harbors, but also the Agora market in Chania. Stop for lunch or dinner at one of the many traditional tavernas, which serve exquisite Cretan cuisine and finish with a glass or two of the renowned raki or as the locals call it, tsikoudia.
For those interested in exploring its more monumental sites, the ancient Bronze Age city of Knossos, dubbed Europe's oldest city, is well worth a visit. The views alone make the trek up to the Fortezza castle and surrounding grounds worthwhile.
Beaches
Crete has some of the most well-known and beautiful beaches in Greece and the world. Elafonissi and Seitan Limani are two of our customers personal favorites. Visit and relax by these beautiful seaside landscapes. They get pretty crowded during the peak season of July and August, so it is recommended going early in the morning or, if possible, planning your vacation slightly earlier or later in the year.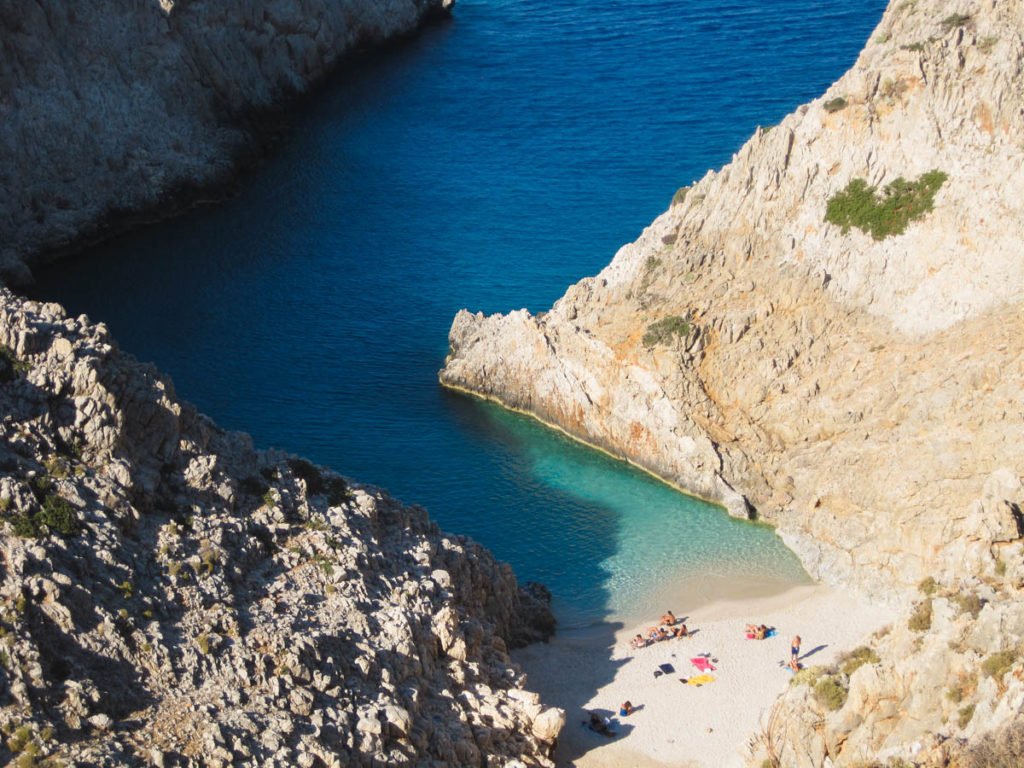 Nature
In addition to the environmentally protected beaches of Elafonissi, Vai, Moni Preveli, the Samaria Gorge national park is well worth visiting as well as Lasithi Plateau with Zeus's cave. Crete is a mountainous island, and you can see it in all its wild and natural splendor in this world biosphere reserve, complete with native fauna and flora.